25 Best Holi Games and Activities 2023
Have you ever seen pictures of joyful people covered in vibrant, rainbow-colored powders? Most likely, they were celebrating the ancient Hindu tradition of Holi, also known as the Festival of Colors. With themes of life, love, and renewal, Holi also marks the beginning of spring and the end of winter's long, dark days. During this time, Hindus celebrate the eternal and divine love of the god Radha Krishna and the triumph of good versus evil.
While the tradition of Holi originated in India, it is now widely celebrated across the globe, which means you can take part in the festival of colors where you live. If you're looking for ways to celebrate Holi with your family and friends, we have tons of ideas for fun Holi games, activities, and more to help you make the most of your celebration. There's something for everyone, from relay races and science experiments to tie-dyeing and water balloon tosses. And thanks to the colors, there are bound to be some Instagram-worthy photo ops!
Holi Games and Activity Ideas for Kids
Make Colored Holi Powders
Many of the games and crafts during Holi require colored powder. It can be used dry or mixed with water. You can purchase ready-made powders or even use colored bath bombs, but you can also make them yourself. To do this, mix one cup of flour with one-half cup of water until it becomes a thick paste. Next, add your favorite food coloring. Then mold the paste into a ball with your hands. Next, use a rolling pin to flatten it out into a disk. Let the disk dry overnight, then use a coffee grinder to crumble the disk back into a powder.
Holi Hands
Gather a variety of colored tempera paints and a few paintbrushes. Let your kids paint their hands and stamp handprints on white paper or poster board. Once finished, it will make a great Holi decoration perfect for a photo opp.
Straw Paint Holi Card
Blow painting is a simple activity for kids of all ages. You'll need white construction paper, plastic straws, and liquid watercolor paints. Blow a dollop of paint on the paper with a straw. Tip: cut your straws in half, so the blowing action is more effective. Repeat with different colors.
Toothbrush Painting
For this art project, you'll need white construction paper, a few old toothbrushes, and some paint (water and food coloring would also work). Pour some paint onto a paper plate and then dip your toothbrush. Use your thumb and forefinger to flick the paint on the paper. Repeat with different colors, and you'll have your very own Jackson Pollock-esque art piece.
Tie-dye a Holi Shirt
Grab a white t-shirt and a tie-dying kit from your local craft store or online to make original shirts for your Holi celebration. The more of the shirt you tie up with rubber bands, the more intricate the design. And don't be afraid to use more than one color!
Disappearing Colors
Curious minds will love this fun and easy color-based science project. Fill a glass halfway with water and add food coloring. Stir to color the water. Then, add one drop of bleach to the glass and stir. The color is miraculously gone.
Holi Coloring Pages
If you're looking for a nice, quiet Holi activity, try printing a few Holi coloring pages from the web or purchasing a Holi coloring book. Spread them on your dining room table and offer crayons, markers, and colored pencils.
Holi Oobleck
Oobleck is a fun science project that teaches about viscosity and force. It's made from a mix of cornstarch and water. When you hold it, it feels solid, but as soon as you let it go, it becomes a liquid again. To make this a colorful experiment perfect for Holi, add drops of food coloring to the concoction.
Marble Roll
This one is a fast and easy art activity that everyone can take part in. The major component is marbles! Take a shallow cardboard box and place a piece of paper inside. Roll the marble in some paint and plop them into the box. Pick up the box and tilt it from side to side, so the marble rolls around. The result is a unique, colorful piece of artwork.
Holi Games and Activities for Families
Rainbow Water Splash
Fill buckets, squirt guns, kiddie pools, and plastic cups with colored water. Invite your family to throw or splash water on one another for a rainbow effect on your clothes and body. Don't worry; it will wash out. To make the event even more festive, play some of your favorite music while you play around with the water.
Water Balloon Fight
Fill a few dozen water balloons with water and add a drop of food coloring to each one before tying them up. Be sure to wear white or another light color to see the rainbow effect unfold. Then gather your crew and start the ultimate water balloon fight.
Finders Keepers
Fill two buckets with colored water and drop small objects (like coins or buttons) into them. Then, blindfold two family members and see who can find their objects first. The winner gets a small prize.
Tombola
Play a few rounds of Tombola, a game similar to bingo, with your family. The game originated in Italy, but it is often played in India during Holi.
Flower Garland
Purchase a few bouquets of colorful flowers. Cut off the stems and thread or string to create a colorful garland that you can use to decorate your home.
Take a Library Field Trip
Take a trip to your local library and read books about Holi together. Festival of Colors by Surishtha Sehgal and Holi Hai by Chitra Soundar are great choices.
Make Rainbow Crayons
Take all your broken crayons and melt them into new, rainbow-colored crayons. Drop broken pieces, sans wrappers, into oven-safe silicone molds. Bake on low heat until melted. When it's cool, you'll have brand new crayons to create with for your Holi day celebrations.
Holi Party Games and Activities
Pass the Sponge
This game is similar to hot potato. Stand in a circle and pass around a sopping-wet sponge until the music stops. Whoever holds it must squeeze the sponge over their head and be out of the game.
Holi Scavenger Hunt
Try your luck at a Holi scavenger hunt. For instance, you'll need to find four purple items, five blue items, and so on. The first to find all of their items wins a prize.
Holi Hai Writing Game
Write Holi Hai, the traditional Holi greeting, with your non-dominant hand and then judge to see whose is best.
Guess the Drink
Fill cups with various beverages and have your blindfolded contestants guess what they drink. Remember to get a good mix of flavors, like chocolate milk for sweet or pickle juice for sour.
Color Me Pretty
Pair up into groups of two and paint your faces in Holi colors. Groups can be judged on creativity and overall looks. Who will paint the best face?
Stomping Balloons
Fill a few dozen balloons with air and colored Holi powder. Then, have guests stomp their way to the finish line. The first one to stomp all of their balloons wins.
Potluck Party
Throw a potluck party where everyone brings Holi-themed dishes. This way, you get to try a variety of foods and learn more about the culture behind the holiday.
Wet Sponge Relay
Place one bucket of water at one end of the relay and an empty one at the other. Players must use a sponge to get the water from one end to the other. The first one to complete the challenge wins.
Holi Obstacle Course
Create a backyard obstacle course where players run from station to station completing tasks like eating a sweet, stomping a balloon, using a water gun to hit a target, and so on — the person who completes the obstacle course the fastest wins.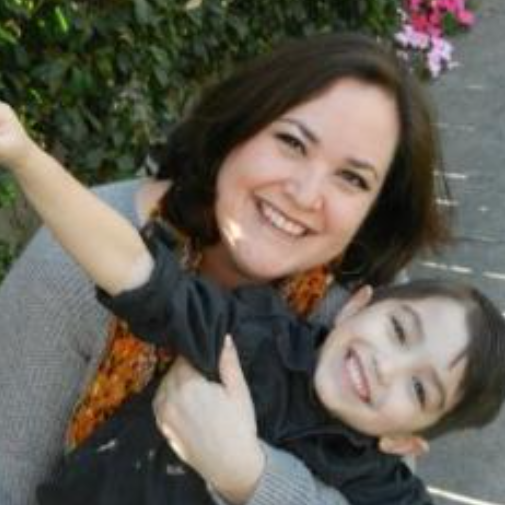 Christina Montoya Fiedler is a news writer based in Los Angeles, CA; she's a mom, wife, blogger, former publicist, lima bean hater and coffee drinker extraordinaire — but not necessarily in that order. You can follow her on Twitter @cmf2009. 

link