31 Best St. Patrick's Day Desserts for a Sweet Celebration
March 17 is fast-approaching and the St. Patrick's Day menu is going to be sending those celebrating over the moon — or rather, the rainbow.
Like every year, we plan to serve savory traditional Irish foods at our St. Patrick's Day feast, followed by some seriously sensational desserts. Once you've had your fill of corned beef and cabbage, smoked ham hock or hand-battered fish and chips, it's time to start thinking about the third (and arguably best) course. Dessert!
From Guinness-infused chocolate cakes and cupcakes to sticky toffee pudding, these Irish-inspired dessert recipes offer sweet inspiration for your holiday. For the sweetest celebration honoring Patrick, the patron saint of Emerald Isle, tint cake batter and butter cookies green with food coloring or matcha powder. The latter offers a truly natural dye job and earthy flavor to boot. Short on time? This Pistachio Icebox Cake is make-ahead-friendly and festive as can be. Another dessert that you can prep in advance? A showstopping tiramisu with homemade Guinness-infused caramel sauce. It's a bit of an arduous process to prepare but the result is well worth it. Plus, it only tastes better with a little bit of aging so make it a day or two before St. Patrick's Day for the best bite.
Whether you plan to bake and take these recipes on-the-go or are hosting a festive St. Patty's Day party at home, these are the best desserts from the talented chefs, cooks and bakers who have visited the TODAY kitchen over the years.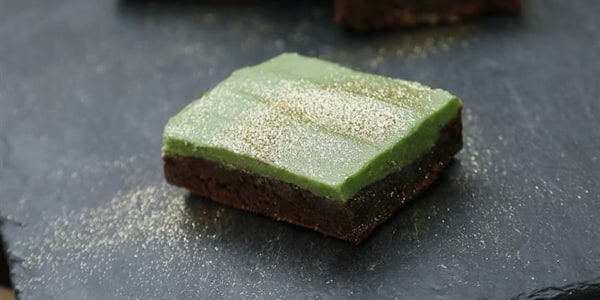 Guinness Storehouse
Guinness is the secret ingredient you never knew your brownies needed. The Irish stout ensures these classic chocolatey bites are moist and deeply flavorful.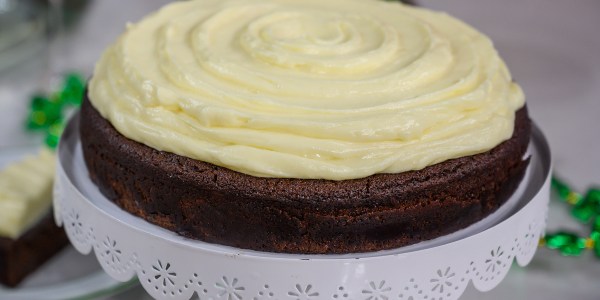 Nathan Congleton / TODAY
Donal Skehan loves this dessert because it's a decadent, moist cake with booze! Who doesn't love that? "It's really a showstopper at any function and it's guaranteed to disappear within minutes of serving," he says. "I recommend making and serving this cake same day while it's still super moist. But if time is an issue, you can definitely bake the cake in advance, wrap very well and freeze a day or two ahead of time and frost it the day you serve."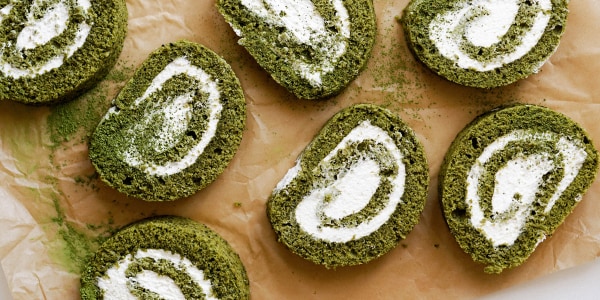 Courtesy Kristina Cho
Using a high-quality matcha tea in these pillowy Swiss rolls results in a twirly, green treat that's so delicious the leprechauns will be doing backflips. The rolls can be sliced and served for a small crew or a crowd.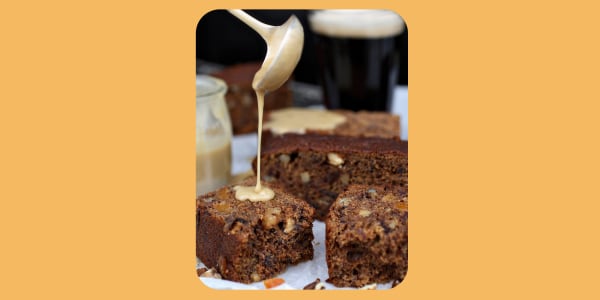 TODAY
Catherine Fulvio is the third generation on her family farm in county Wicklow, Ireland. "My mother opened our bed and breakfast in our 19th century farmhouse, over 50 years ago, she says. "This was one of her signature desserts and I learned to make it from her. It is still much-loved by all the visitors to our home and to our cooking school all these years later. It's a quintessential Irish dish, with our beautiful grass-fed butter, Guinness and Irish whiskey in it."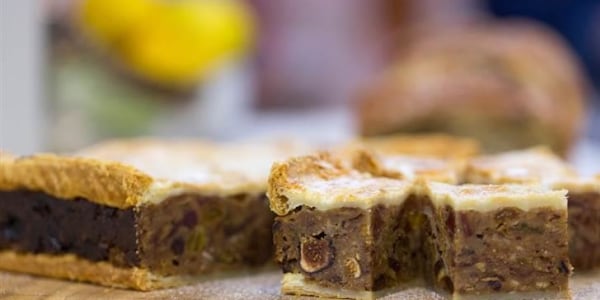 Samantha Okazaki / TODAY
Gur cake is an inexpensive but delicious cake that's popular throughout Ireland. The outer layers are most often comprised of thin layers of pastry, while the filling differs among bakeries. Our recipe calls for a combination of mixed dried fruit, raisin bread, brown sugar and warming spices like cinnamon and nutmeg.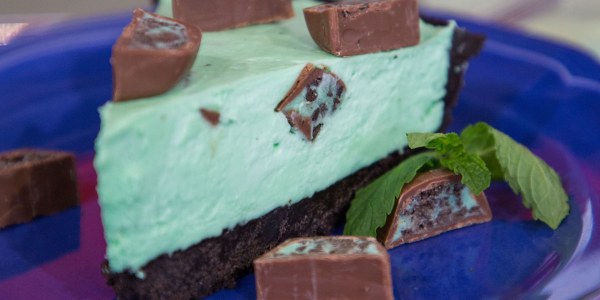 Nathan Congleton / TODAY
It doesn't get much easier than this no-bake pie, which features a chocolate cookie crumb crust and minty cream cheese filling. Delicious? Check. Crowd-friendly? Check.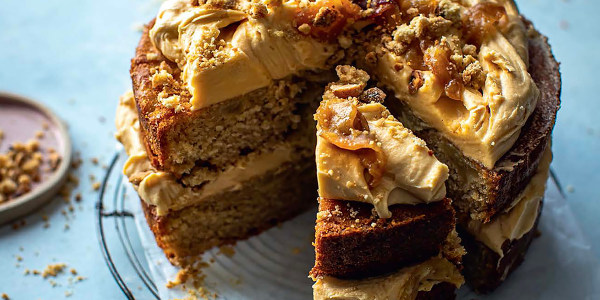 Courtesy Donal Skehan
A crumble is one of Skehan's favorite desserts, but for the holiday, she upped the ante. "Here I've used apples, but no matter what fruit you use, this elevated crumble cake takes that classic and transforms it to a true showstopper and real centerpiece for special occasions."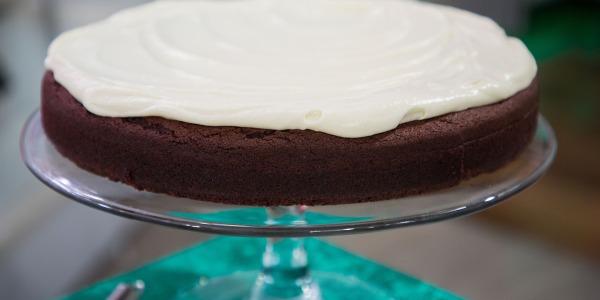 Nathan Congelton / TODAY
Clodagh McKenna makes this chocolate cake every year for St. Patrick's Day. "It's majestically dark but surprisingly light and velvety in texture," she says. "I adore how it looks, like a pint of Guinness! Make sure you use regular cream cheese (not the low-fat variety) for extra creamy icing."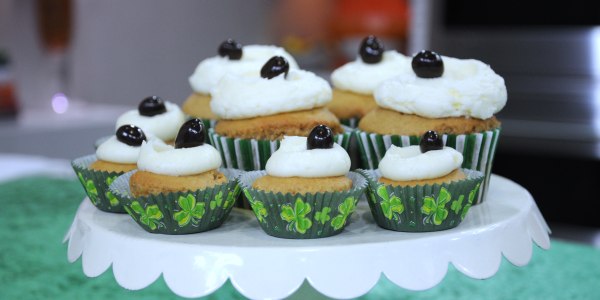 Patty Lee / TODAY
These little cupcakes might look innocent, but they are laced with good Irish whiskey and espresso for a bold flavor. They're a perfect St. Patrick's Day sweet treat for grown-ups.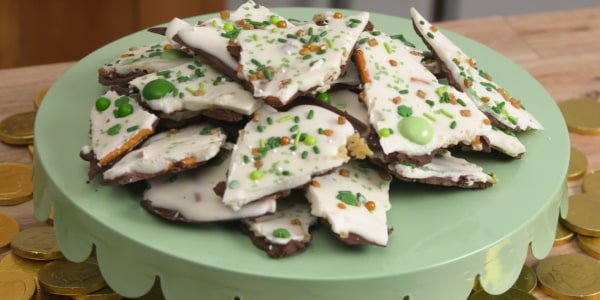 TODAY
This recipe is festive and customizable — win-win! Add a few drops of mint extract to the white chocolate for a refreshing peppermint flavor, plus a drop or two of green food coloring.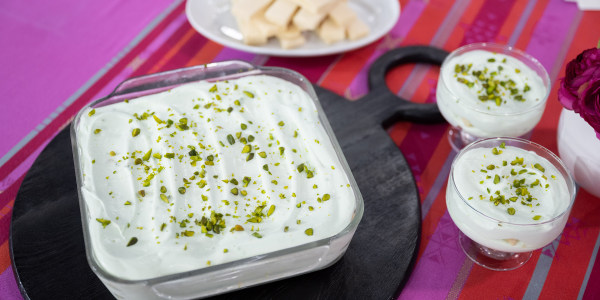 Nathan Congleton / TODAY
This simple icebox cake comes together in minutes — no oven required. Instead, you'll prep the cake and let it sit in the fridge, allowing the wafer cookies to soften slightly. Plus, a small addition of almond extract brings out the pistachio flavor.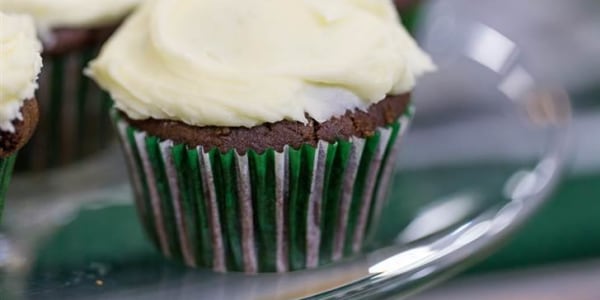 Samantha Okazaki / TODAY
Celebrating St. Patrick's Day? A chocolatey Irish stout cake is practically required fare. For a fun, crowd-friendly riff, serve individually-sized cupcakes, which are easier to transport, share and enjoy.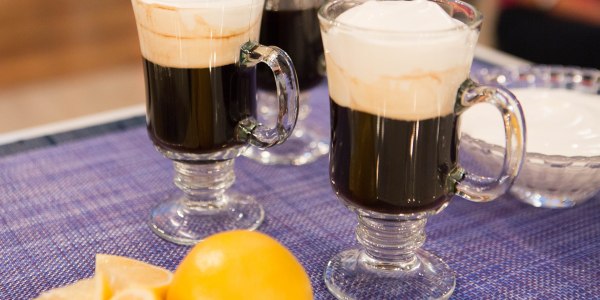 Nathan Congleton/TODAY
According to popular lore, this drink dates back to a stormy winter night in the 1940s when a group of air travelers became stranded in a small port town in Ireland. A resourceful bartender provided a double-dose of just what these weary people needed by adding whiskey to coffee, and the classic drink was born. Decades later, it remains perfect for sipping in the winter months when the temperature drops.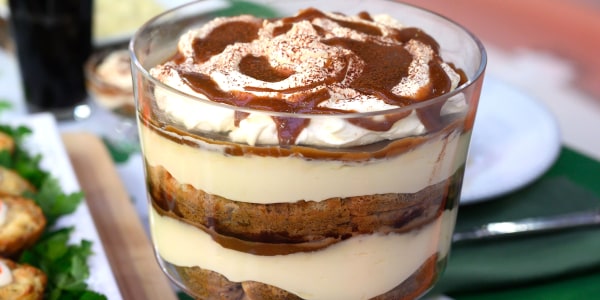 Nathan Congleton / TODAY
Guinness caramel brings a fun Irish twist to a decidedly Italian staple. It's spread across layers of espresso-dipped ladyfingers and creamy mascarpone filling. Try making the tiramisu in individual cocktail glasses for personal portions.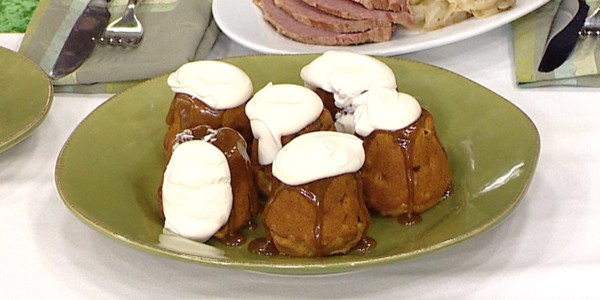 TODAY
These little apple cakes are a delicious marriage of retro puddings and more modern desserts. "I love the comforting apple sponge cake," says Skehan. "But the addition of the salted caramel sauce truly makes all the difference."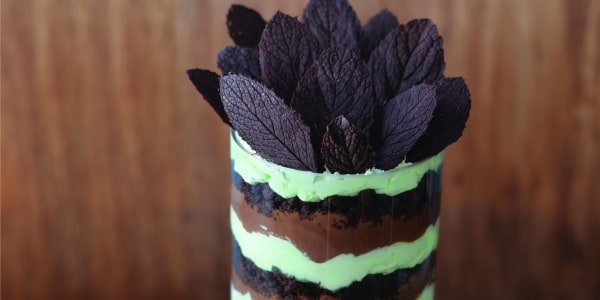 SETON ROSSINI / Sweet Envy: Deceptively Easy Desserts, Designed to Steal the Show
This decadent dessert calls for layers of mint chocolate pudding, chocolate crumbles and mint whipped cream, which are scooped up into one perfect bite.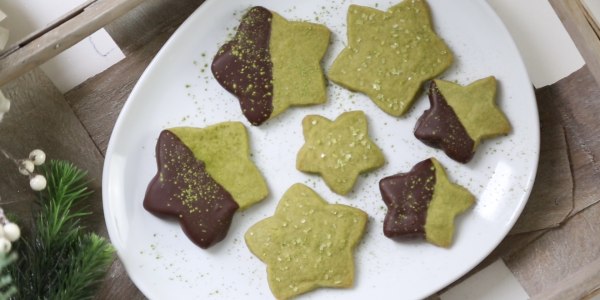 TODAY
For those looking for other clever ways to integrate green ingredients without using artificial green food coloring, try these elegant matcha cookies. The powdered tea tints the butter cookie dough green and gives it a slightly earthy flavor, which balances the otherwise super sweet treats here.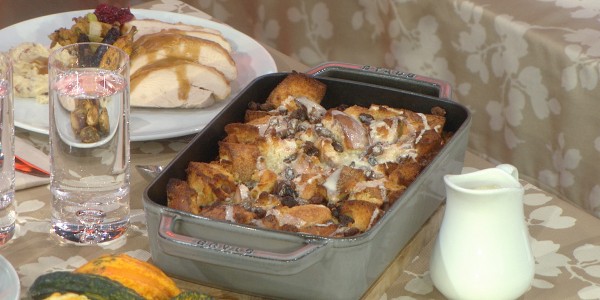 This is a great dessert to throw together at the last minute because it contains basic pantry ingredients like stale bread, sugar, butter, vanilla extract and a little bit of whiskey.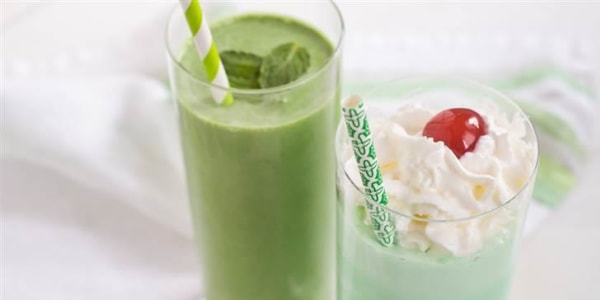 Casey Barber
Instead of waiting in a long takeout line, make this seasonal sipper at home.. This DIY take on McDonald's Shamrock Shake only requires five ingredients — vanilla ice cream, milk, green food coloring, peppermint extract and maraschino cherries.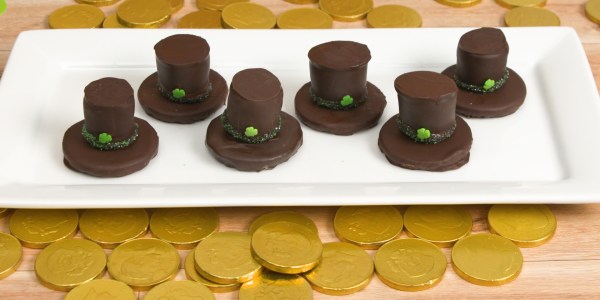 TODAY
These adorable leprechaun hats are surprisingly easy to make. They only require a handful of easy-to-find ingredients and are great for a festive holiday teat. Kids will love making them just as much as eating them!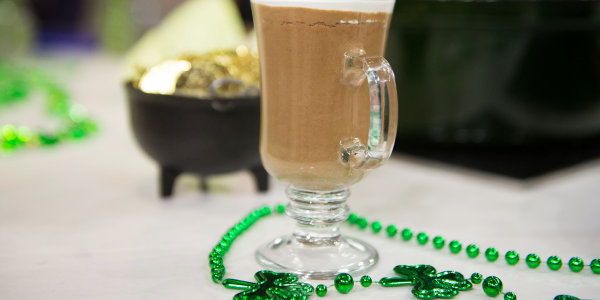 Nathan Congleton / TODAY
Somewhere in between a dessert cocktail and cup of chocolate mousse is this decadent, whiskey-infused treat. Serve it at an adults-only dinner party — there won't be a drop left behind.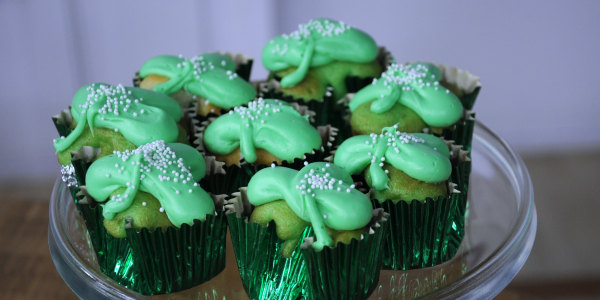 Patty Lee / TODAY
Want to know the trick to making clover-shaped cupcakes? Aluminum foil bunched into tiny balls and pressed into the cupcake liner just before a tray is popped in the oven. To save time in the kitchen, use store-bought cake mix and frosting — so long as you promise to tint them green.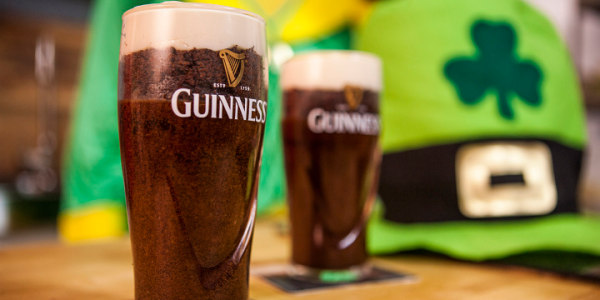 SORTEDfood
Chocolate Guinness cake and a luscious stout frosting taste better than the feeling of finding that coveted pot of gold at the end of the rainbow. Assembling the layered dessert in Guinness-branded glasses makes them even more festive.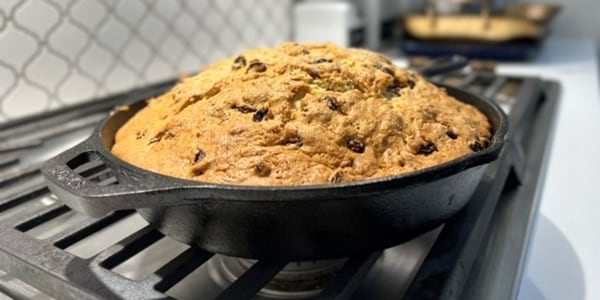 Dylan Dreyer
Just sweet enough and plenty moist, Dylan's Irish soda bread is the perfect treat after dinner — or really, any time of day. Plump raisins make this a true delight, especially when served warm with a generous smear of Irish butter.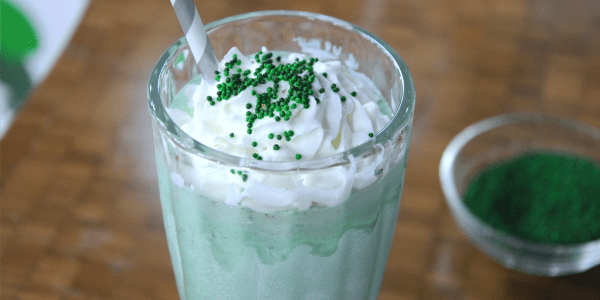 Patty Lee / TODAY
Skip the stout and enjoy a festive boozy milkshake. Crème de menthe gives this sipper delicious minty flavor. Top it with whipped cream and sprinkles for a fun grown-up treat.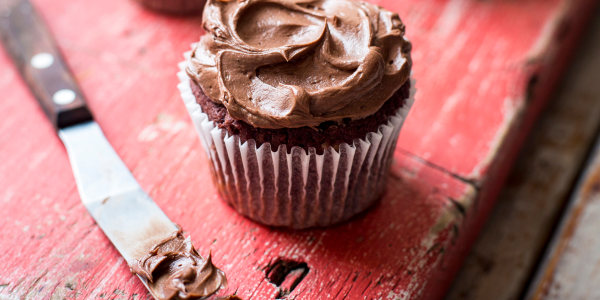 Courtesy of Donal Skehan
These cupcakes get their sweet bite and deep color from a surprisingly natural ingredient: beets!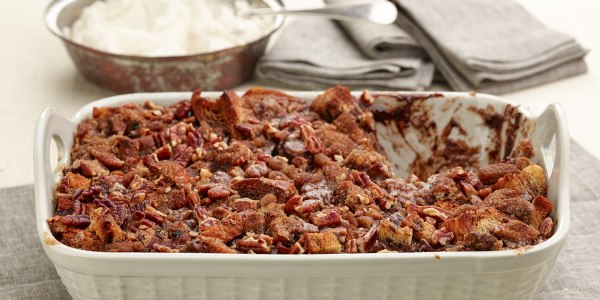 Renee Comet / Food Network
Sunny Anderson's take on bread pudding is rich and luscious. Chocolate melts between soft layers of torn croissants and cinnamon-raisin bread; it's no wonder that it's a total crowd-pleaser.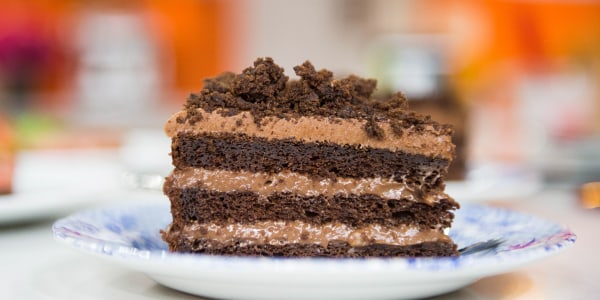 Nathan Congleton / TODAY
This ode to chocolate combines a deeply rich, moist chocolate cake (made with chocolate stout!) with smooth chocolate pudding and dark chocolate frosting.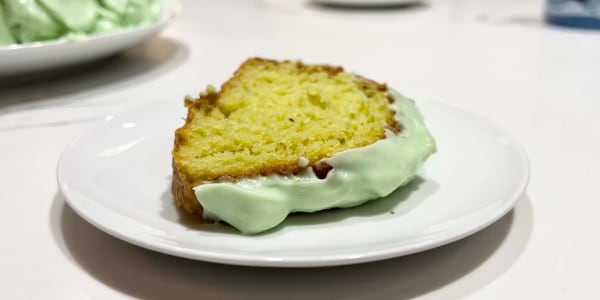 Dylan Dreyer
"This recipe is something I remember my mom making when I was a kid. It's made with some "unusual" ingredients and reminds me of a very '70s-style recipe. Yes, pistachio is in the name, but it's a totally light and sweet cake-like dessert that I find refreshing as well," says Dylan Dreyer about this festive green cake.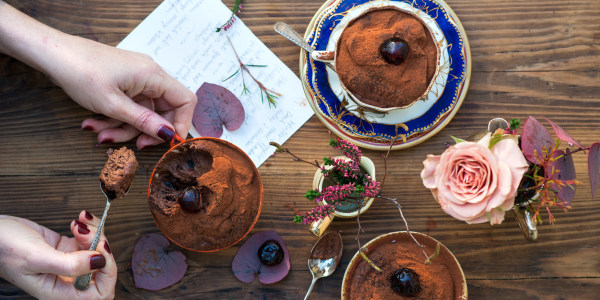 Clodagh McKenna
This is McKenna's go-to dessert when she's pressed for time. These take just 15 minutes to prepare and 15 minutes to chill — plus, you can make them a day in advance.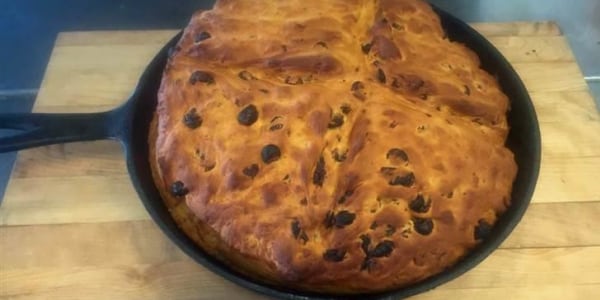 Courtesy of John Mooney
This easy recipe for Irish soda bread results in a total classic for St. Patrick's Day. Raisins and herby caraway lend themselves for a not-too-sweet bread for the holiday.
link