Candice King Had a Mouth Full of Fake Blood During a 'Really Disturbing' Kiss Scene With Paul Wesley
Blood is a huge component of storytelling when it comes to vampires and werewolves. The Vampire Diaries had plenty of graphic shots requiring digital and practical effects such as blood. One of the show's stars, Candice King, the fake blood during kiss scenes could be a challenge.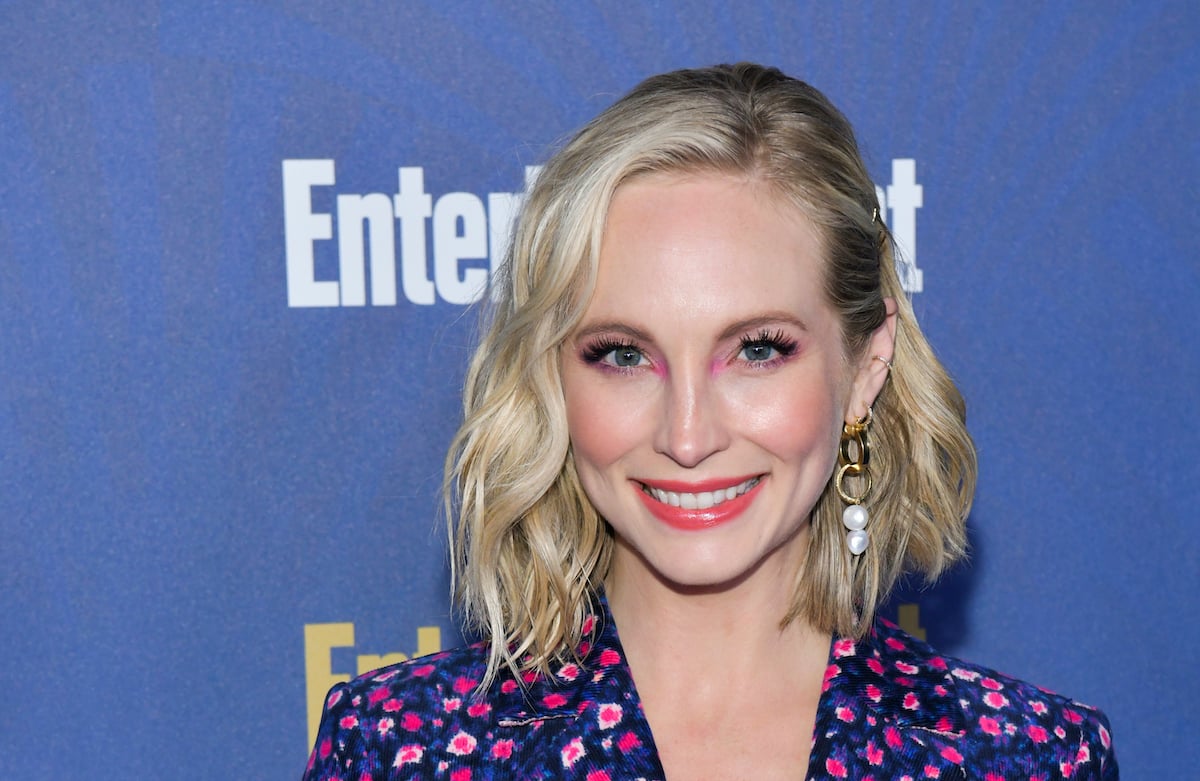 Candice King was disturbed by a kiss scene involving blood
It took a long time before Stefan Salvatore, and Caroline Forbes succumbed to their feelings for one another. Caroline was the first one to have feelings for Stefan after having a crush on him since high school. They got close and became friends and each other's support system throughout the seasons, and when Caroline's mother died in season 6, Stefan realized how deep his feelings for Caroline ran.
However, by that time, Caroline had switched off her humanity, and it was up to Stefan to bring her back. The two ended up having one of the most intense make-out sessions involving throwing each other against soda machines.
While the scene was hot, Caroline's portrayer, King, said she didn't enjoy it at all as she had to kiss Wesley with a mouth full of fake blood. Speaking at a Comic-Con panel, King said, "If you wanna ever try something really disturbing, put a lot fake blood in your mouth and have to make out with someone else." King said she was happy it looked OK on screen but called it "an awkward day at work."
'TVD' used several types of fake blood on the show, including Hershey's chocolate
Ian Somerhalder, who played Damon Salvatore on TVD, said at a convention in 2011 that the show used five different types of fake blood to create realistic bloody scenes on the show. If the producers wanted an up-close shot of blood, the show would use cherry extract juice for that, and according to the star, "It made you look like you liked it, but your body thrums in protest."
The show's special FX makeup artist Conor McCullagh explained the recipe for making fake blood in an interview with Seventeen. McCullagh said they used edible corn syrup for the blood base and then added food coloring to achieve that blood-like red color.
Since these two things would not taste good if used as is, McCullagh said they used peppermint to ensure the actors didn't throw up. Salt came in handy as a preservative, as McCullagh preferred making a huge batch of the fake blood for later use.
Things were different in season 1, though. The show had not yet developed the recipe and used a combination of equal parts water and Hershey's chocolate. According to Kayla Ewell [Vicki Donovan], the concoction was too sweet that it was disgusting. King also recalled the show using "raspberry Naked smoothie drinks" for fake blood in earlier seasons.
Some of the fake blood had to be kept on heaters to prevent freezing
According to Inverse, real blood doesn't freeze as it behaves like a saline solution of similar concentration. For blood to become solid ice, it would require extremely cold temperatures of 30℉ or under. However, since TVD used pantry ingredients for fake blood, they had to deal with the blood freezing in cold temperatures.
"I remember being in that alley. I was like ripping a heart out in freezing cold with all the blood. I remember the blood would like freeze. [Production] had to put it in an igloo cooler with warm heaters in there to keep it from freezing," Somerhalder recalled at the I Was Feeling Epic Con 2022.
link