Food-Coloring Lipstick: Editor Experiment | POPSUGAR Beauty
On today's episode of me spending entirely too much time on TikTok: I think I may have just found the most perfect lip-stain hack.
While scrolling through the app one day, I came across a video by Sarah Wolak, who, in less than a minute, convinced me that I needed to use food coloring as a lip stain. As someone who is very much a makeup aficionado, I can't say that I've ever been inclined to reach into my baking pantry for a beauty product. However, I'm also extremely prone to procrastination, so I can see how useful this will be if I need a last-minute blush, lipstick, or eye color for the upcoming holiday season. Of course I had to try it.
Now, it is worth noting that food coloring on the skin can be a controversial topic. While some people say it is completely safe, others question whether it should be used at all. "Color additives are very safe when used properly," Linda Katz, MD, MPH, director of the Office of Cosmetics and Colors in Food and Drug Administrations's Center For Food Safety and Applied Nutrition, told the organization. "There is no such thing as absolute safety of any substance." In the FDA's instance, the safety of a color additive is determined by "a reasonable certainty of no harm" if the additive is used the way it was intended to. In other words, this is definitely not a hack to want to use every single day.
I got my Spice Supreme Food Coloring ($5) from my kitchen and gathered my additional supplies: cotton swabs and some paper towels. Instead of putting the coloring on my finger as Wolak did, I put a few drops onto my cotton swab and decided to apply it that way.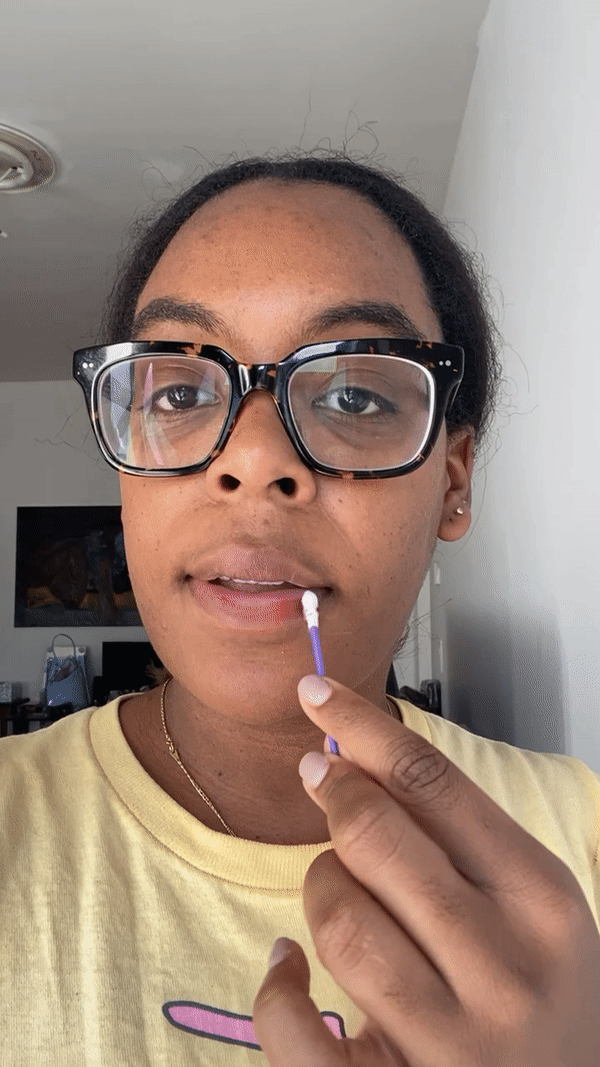 Starting off on the more cautious side, I added two drops of the red coloring to the cotton swab and applied it directly to my lips. The color was bold and vampy, and I could almost hear my holiday playlist in the background. I excitedly proceeded with adding a few more drops to the cotton swab and applying it to my upper lip.
This is where things started getting a little wonky. The color that I achieved on my top lip was nowhere near as pigmented as the one of the bottom. No matter how much I layered the food coloring, my bottom lip just kept getting brighter, while my top lip looked like I barely had anything on it.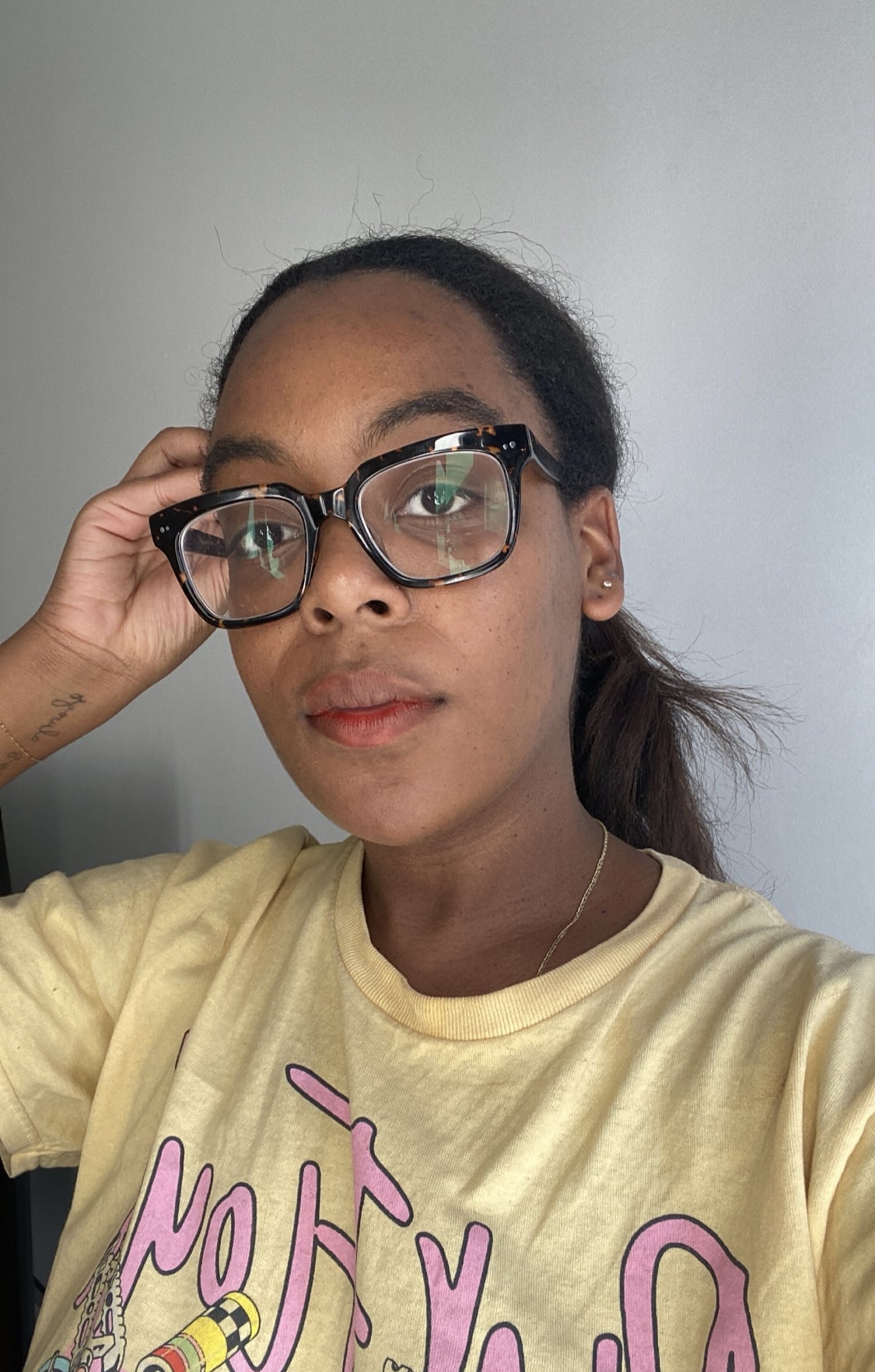 I presumed that this issue arose because, like many Black people, I have two-toned lips, and my bottom lip is a bit lighter than my top one. After a few more attempts at getting the color right, I resigned to my fate.
I wiped the color off after letting it sit for a while like Wolak did, and my lips looked exactly how I expected them to: a bright, vampy red on the bottom and just a kiss of color on the top.
Now, this is not to say I did not like the color — in fact, it was quite the opposite. The food coloring looked very natural, like I just enjoyed a cherry popsicle. This look can definitely be useful for certain occasions.
However, as the hack stands, it would not work for my intended purpose: dressing up for the holidays, particularly for Halloween. This lip color, which would be one of the focal points for the look, is cutesy rather than sultry, and that's simply not the vibe I'm going for.
I would absolutely try this hack again, but I will be adding some additional steps, like potentially using concealer to blank out my lips and maybe lining with a lip liner to give some added dimension.
Image Source: POPSUGAR Photography / Ariel Baker

link