Navratri Colours: Here is the list of nine colours of Navratri with 2022 date and their significance
People who celebrate the nine nights festivals of Nav Durga follow the pattern of particular color of the day. This tradition is very popular among states of Maharashtra and Gujarat. Keeping fast and wearing clothes according to the Navratri color of the day is considered very sacred in Hindu religion. Women follow this tradition widely and adorn themselves with similar color clothes and accessories during Navratri. Here, we have listed below the Navratri colors to be followed this year. This trend is very popular among devotees observing the fast during the nine days of Navratri. Explore colours to be followed during Shardiya Navratri with dates and significance.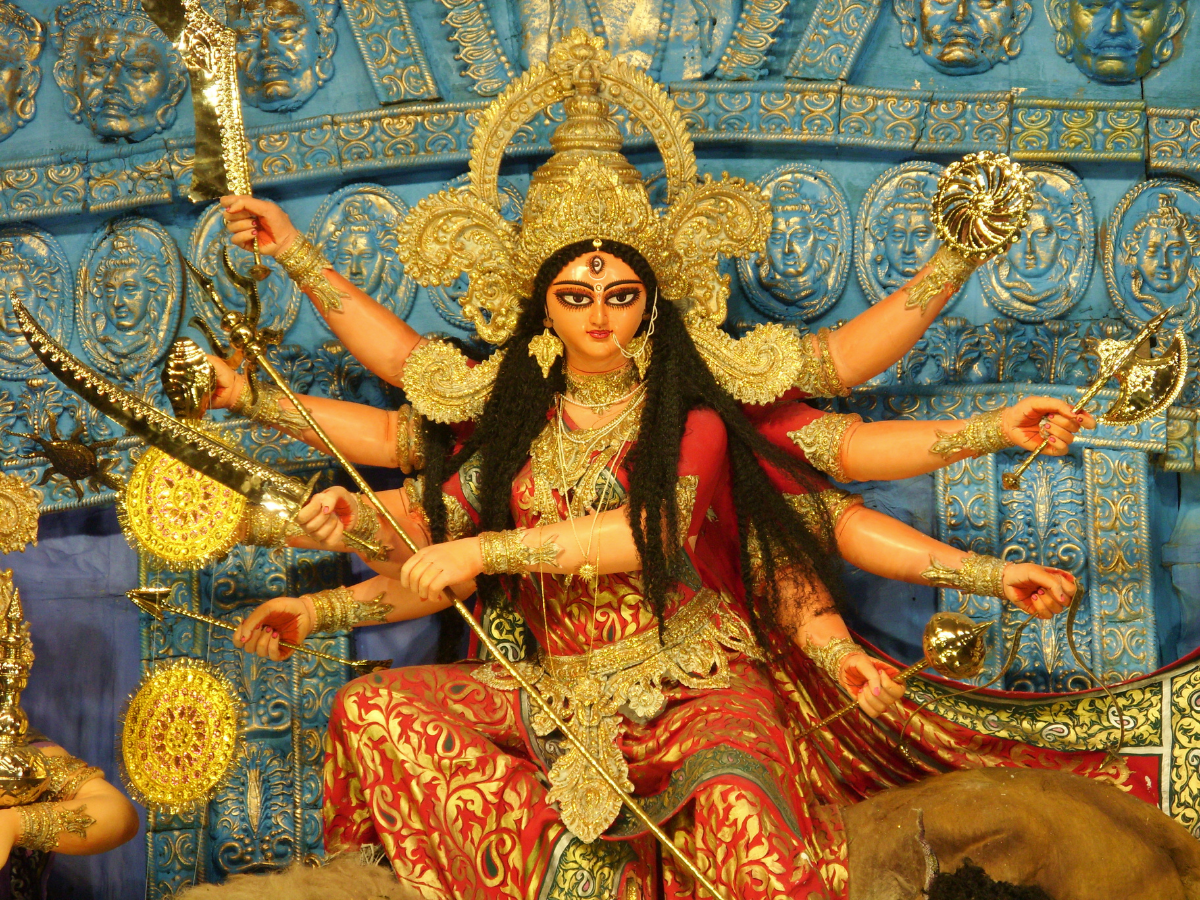 | | | |
| --- | --- | --- |
| Days | Date | Color |
| Day 1 | 2nd April | Red |
| Day 2 | 3rd April | Royal Blue |
| Day 3 | 4th April | Yellow |
| Day 4 | 5th April | Green |
| Day 5 | 6th April | Grey |
| Day 6 | 7th April | Orange |
| Day 7 | 8th April | White |
| Day 8 | 9th April | Pink |
| Day 9 | 10th April | Sky Blue |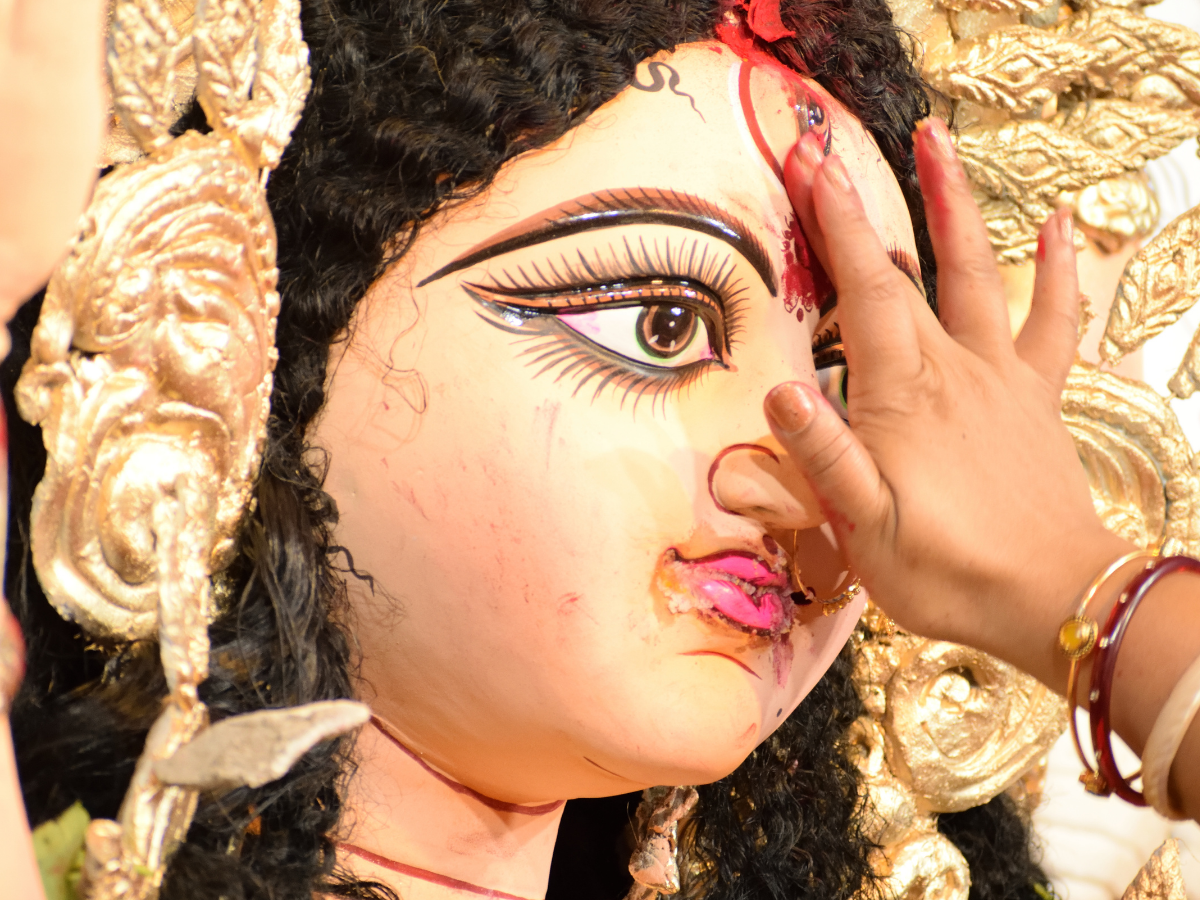 Day 1- 2nd April : Ghatasthapna/ Pratipada- Colour- Red -Red symbolises passion, auspiciousness, and anger (that is required to uproot evil). Wear a bright red colour kurta, saree or any dress and start the auspicious festivities with passion and happiness for goddess Shailputri.
Day 2-3rd April: Dwitiya- Colour- Royal Blue- Royal Blue represents divine energy. Blue is one of the most common favourite colours. And if it is yours too, wear it on the second day of Navratri to enhance the divine energy of goddess Brahmacharini.
Day 3-4th April: Tritiya- Colour- Yellow- Yellow colour symbolises joy and cheerfulness. The brightness of yellow spread far and wide. Bring joy and cheerfulness in your life by wearing a lovely yellow attire on the third day of Navratri that belongs to goddess Chandraghanta.
Day 4-5th April: Chaturthi- Colour- Green- The colour green refers to the different aspects of Mother Nature and its nourishing qualities. It also symbolises fertility. This is the day of goddess Kushmanda – the ashtabhuja devi.
Day 5-6th April: Panchami- Colour- Grey- Grey symbolises the destruction of evil. Goddess is there to protect us and show us light in the right direction and since grey symbolises destruction of evil, start your fifth day festivities by adorning this beautiful colour for goddess Skandamata.
Day 6-7th April: Sashthi- Colour- Orange- Orange symbolises tranquility, brightness and knowledge. Keep it bright and happy with orange on the day of goddess Katyayani.
Day 7-8th April: Saptami- Colour- White-White represents peace, serenity, calm and purity. Day 7 belong to goddess Kalratri who chases the demons. Keep it white to spread calmness, purity and positivity.
Day 8-9th April: Ashtami- Colour- Pink- calming color associated with love, kindness, and femininity. This is the day of goddess Mahagauri and pink colour fits so well with this day. It is all about spreading love and kindness and celebrating feminity.
Day 9-10th April : Navami- colour- Sky Blue- symbolizes serenity, stability, inspiration, wisdom or health. since it is the day of goddess Siddhidatri, it all about inspiration, wisdom and health and hence the colour sky blue fits perfectly for the day.
While the belief to wear auspicious colour on each day is a good idea, do not believe that any other colour will not be good to wear on any of these days. It is only our efforts, devotion and intent that Gods and Goddesses make note of. Different websites suggest a distinct list of colours for these day, we say, you should follow your heart and devotion above all. No such list is perfect.

link