St. Patrick's Day 2022: 5 delicious green foods
St. Patrick's Day 2022: 5 delicious green foods
Mar 17, 2022, 10:59 am
2 min read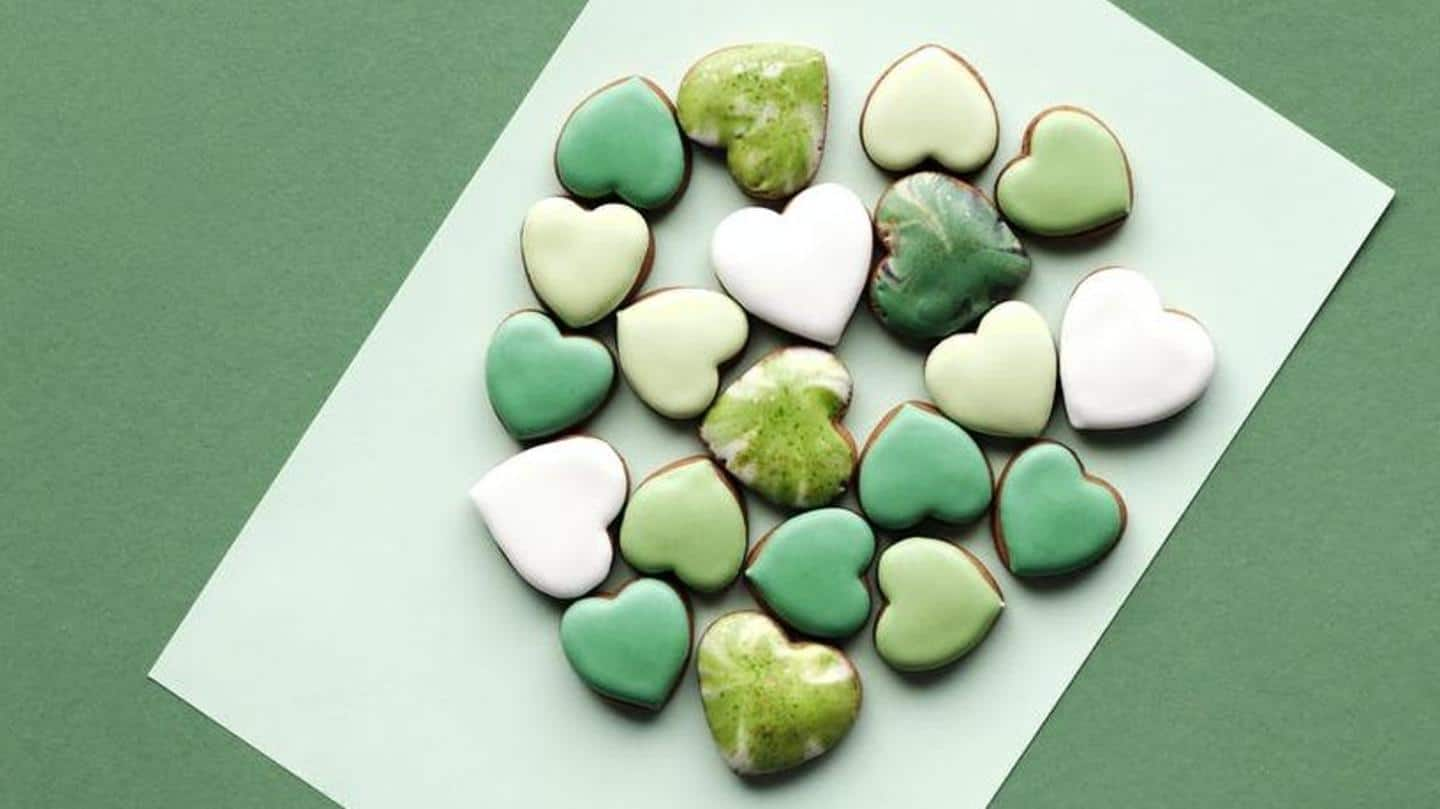 St. Patrick's Day is celebrated every year on March 17 to commemorate the Irish culture and celebrate the death anniversary of one of Ireland's patron saints named Saint Patrick.

The day is associated with the color green after the shamrock became the national symbol of Ireland in the 18th century.

Here are five green foods you can make on this day.

These minty-flavored shamrock-shaped cookies are a must on St. Patrick's Day.

Preheat the oven to 375 degrees. Beat powdered sugar with shortening until fluffy and light. Add peppermint extract, eggs, green food coloring, and beat well.

Refrigerate for one hour. Roll out the dough, shape with a cookie cutter, and bake for 10-12 minutes on an ungreased baking sheet.

This refreshing and frosty peppermint milkshake will make your St. Patrick's Day celebrations even better.

It is something that both kids and adults can enjoy.

Puree some vanilla bean ice cream with peppermint extract, milk, green food coloring and combine well.

Pour this into a tall glass. Top the shake with some whipped cream and green sanding sugar and serve chilled.

Whisk together flour, salt, and baking powder. In another bowl, mash avocado with lime juice. Whisk in lime zest, buttermilk, honey, eggs, vanilla extract until combined.

Add the avocado mix to the dry mixture. Pour the pancake batter into a skillet, top it with blueberries and cook well until golden brown.

Garnish the pancakes with maple syrup, butter, blueberries and serve.

These green tater tots are keto-friendly and perfect for the day.

Preheat oven to 400 degrees. Whisk together eggs, grated zucchini, cheddar cheese, grated parmesan cheese, garlic powder, salt, oregano, and pepper until combined well.

Make tater tots out of this mixture and place them on a baking sheet.

Bake for 15-20 minutes until golden brown. Serve hot with some tomato ketchup.

This refreshing pie recipe is infused with the fresh flavors of lime and basil.

Preheat oven to 325 degrees. Beat cream cheese until smooth. Beat in milk gradually. Add lime juice, zest, egg yolks, fresh basil, and beat well.

Pour this mixture into a pie crust. Bake for 15-18 minutes. Let it cool and refrigerate for two hours.

Garnish with whipped cream and enjoy!


link