We Tried Burger King's New Red Burger And Lived To Tell The Tale
New Marvel stuff generates a lot of hype, and the food world is no exception. A scene in She-Hulk inspired the world to start eating Cheetos with chopsticks; kids flocked to McDonald's to get their hands on Black Panther-themed Happy Meal toys last year; and don't even get us started on how an Avengers post-credits scene affected the entire shawarma industry.
And now, in honor of the movie Spider-Man: Across the Spider-Verse, Burger King is releasing a limited-edition menu. And what better way to enter the "BK-Verse" by eating a Spider-Verse Whopper?
Cue the double takes. Yes, this burger is made with a bright red bun. The Spider-Verse Whopper features a quarter-pound beef patty, Swiss cheese, and all the classic Whopper toppings. The red bun is, naturally, topped with black sesame seeds to lean into the Spider-Man inspiration.
More From Delish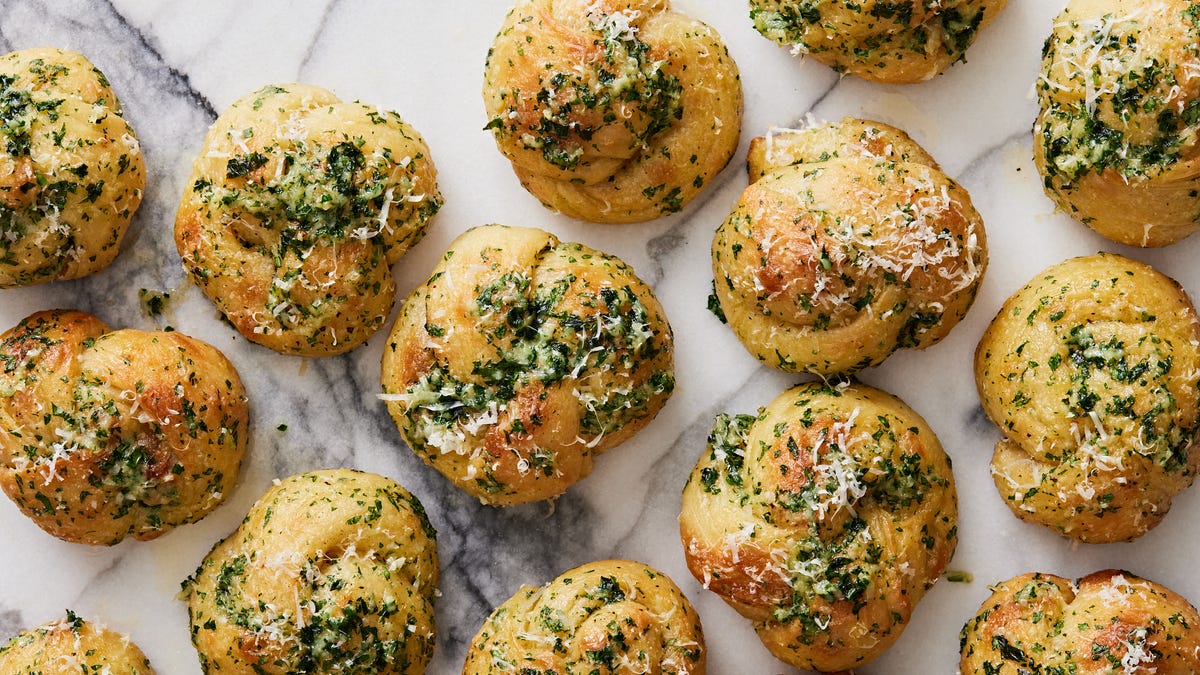 If the bright color shocked you, you're not alone. Many people online compared the Spider-Verse Whopper to the colorful Pretty Patties from SpongeBob Squarepants.
One Twitter user commented, "Will that Red Dye 40 give me web slinging abilities?"
The internet's response was split between excitement and horror. And to be honest, so was our office. The next step, obviously, was trying it for ourselves.
You know that phenomenon of fast food meals not matching the promotional photo? That doesn't apply here. The Spider-Verse Whopper is just as bright red as it is in the pictures. Despite serious trepidation, I took one for the team and took the first bite. And despite my misgivings, the taste is far less scary than its appearance.
The choice of Swiss cheese seems like it came out of left field, but it's a welcome change from the classic American slice. But what about the red bun? Other than the color, it tastes identical to the one on Burger King's standard offerings.
So if you like Swiss and don't mind excessive amounts of Red 40 dye, you should definitely order the Spider-Verse Whopper.
Not your thing? No problem. Burger King is also offering a Spider-Verse Sundae that contains significantly less food coloring.
This creamy vanilla soft serve is topped with red and black popping candy. Burger King says this crunchy topping is made from chocolate, but we were hard pressed to find any chocolate flavor. Instead, it tasted like a crunchy, sparkling sugar sprinkle—which we weren't mad about at all.
You can get your hands on The Spider-Verse Whopper and sundae at participating Burger King locations now through June 21. So you have plenty of time to try it ahead of the premiere of Spider-Man: Across the Spider-Verse on June 2.
Editorial Assistant
Gabby Romero is Delish's editorial assistant, where she writes stories about the latest TikTok trends, develops recipes, and answers any and all of your cooking-related questions. She loves eating spicy food, collecting cookbooks, and adding a mountain of Parmesan to any dish she can.
link